The "I Will Prevent…" initiative was developed by the Maricopa Elder Abuse Prevention Alliance (MEAPA®) and the Area Agency on Aging Region One. The "I Will" mission is to challenge individuals, as well as business, civic, community, and governmental agency leaders to Take The Pledge and make elder abuse prevention a personal commitment.
MEAPA® – Maricopa Elder Abuse Prevention Alliance


MEAPA® was created in 1993 by leadership from the Area Agency on Aging, Region One and the Office of the Arizona Attorney General. Our vision is to create a community where older ad
ults are valued, respected and protected from all forms of abuse. We promote public awareness, education, and community outreach for the prevention of Elder Abuse and Late-Life Domestic Violence in Maricopa County.
As our aging population grows, need for supportive services does also. Someone will turn age 60 every 8 seconds for the next 20 years. Statistically, vulnerable adults accounted almost 9,000 total reports to Adult Protective Services in 2013. While that data suggests elder abuse may have indeed been present in the cases reported, the sad fact remains that more than 90% of all cases of elder abuse go unreported to authorities.
Members of MEAPA® are doing their part to raise public awareness about the warning signs of elder abuse (physical, emotional, or sexual abuse, neglect, self-neglect, or financial exploitation) along with teaching our citizens how to report elder abuse to the proper authorities and providing information and resources necessary to help rebuild the lives of those who are victims.
MEAPA® is comprised of more than 150 professionals from a variety of disciplines including government, healthcare, law, law enforcement, long term care, behavioral health and private businesses o name a few. These professionals work together with a passion for giving back to their community by protecting adults who are vulnerable or incapacitated.
---
Area Agency on Aging, Region One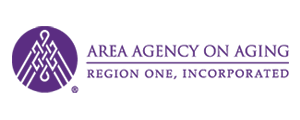 The Area Agency on Aging, Region One is a 501(c)(3) nonprofit organization that plans, coordinates, develops, funds, administers, and delivers programs and services for nearly 95,000 individuals annually in five client populations in Maricopa County:
Adults, 60 years of age and older
Adults, aged 50 and older with special needs, such as victims of late-life domestic violence and elder abuse
Adults, aged 18 and older, with disabilities and long-term care needs
Persons 18 years and older who have a diagnosis of HIV/AIDS
Family caregivers, including grandparents raising grandchildren
Our Mission
The Area Agency on Aging strives to secure, promote, and provide essential services to enhance the quality of life in a diverse and changing society. We meet the challenge through advocacy, coordination, building alliances, and promoting public awareness guided by integrity, vision, and sustained commitment.
Access to Service
Call the 24-hour Senior HELP LINE at 602-264-4357, toll-free at 888-264-2258, or at 602-241-6110 (TTY/TDD), or visit the Area Agency on Aging Website.
Make a Pledge – Start Making a Difference
Elder abuse is an all-inclusive term; it covers all types of mistreatment or abusive behavior toward incapacitated or vulnerable adults.Will you make a pledge to help us prevent it?